We currently have a server through you guys and have toyed with the idea of upgrading over the last few months but haven't pulled the trigger yet. Here is our server spec from you guys.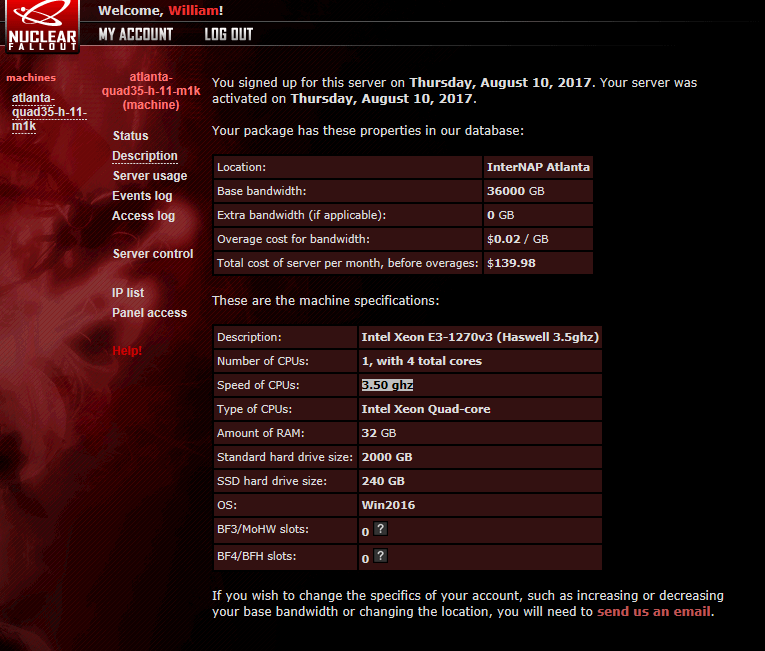 Over the last few weeks we have not been getting the performance out of the server that we were getting in early December. Before mid-December (around the 10th-15th) we started noticing massive hardware usage spikes in both CPU and HDD usage.
We were using "symlinks" to put our mods on our C: (HDD) and run the game off the SSD (D:); this worked beautifully up until the time frame mentioned above. This was something that we had done since starting the server back in August of 2017. Our most recent milsim mission was pushing out 30-45fps server side without any hiccups with 15-20 players testing the mission in late November into early December and running for 24+ hours without any major problems. Then at the time frame mentioned above it all went to crap. Maybe we could run for 5-7 hours with 15-20+ players and sometimes we could only run for 1-3 hours before server frames went into the toilet; and sometimes not even that long.
Is there anything that would help this? Could a complete reinstall of Windows Server2016 or a change to a new server configuration alleviate the issues? Would a wipe of the D: (SSD) without reinstalling the server files be helpful?
This is uncharted territory for us for sure and we would love a complimentary upgrade to a faster machine at the lower per month cost since we are such a long time customer....


If you guys did that for us it would make us VERY HAPPY!