I was hoping for a little help from anyone that has hosted a Homefront dedicated server in the past.
This is running on a NFO VDS at the moment. OS is Windows server 2012. I have allowed the server binary to pass thru firewall. There are no conflicts with any other server instances running regarding ports.
My server is up and running.
The only problem I'm having is not seeing it in the online lobby
.
I have to join by ip, or add to favorites using ip to find it. I'm hosting this on a VDS with GSP and it is permitted to pass thru firewall. I have found the server on game tracker also. If any admins have an idea on how I can get my server in the public online list I would appreciate it.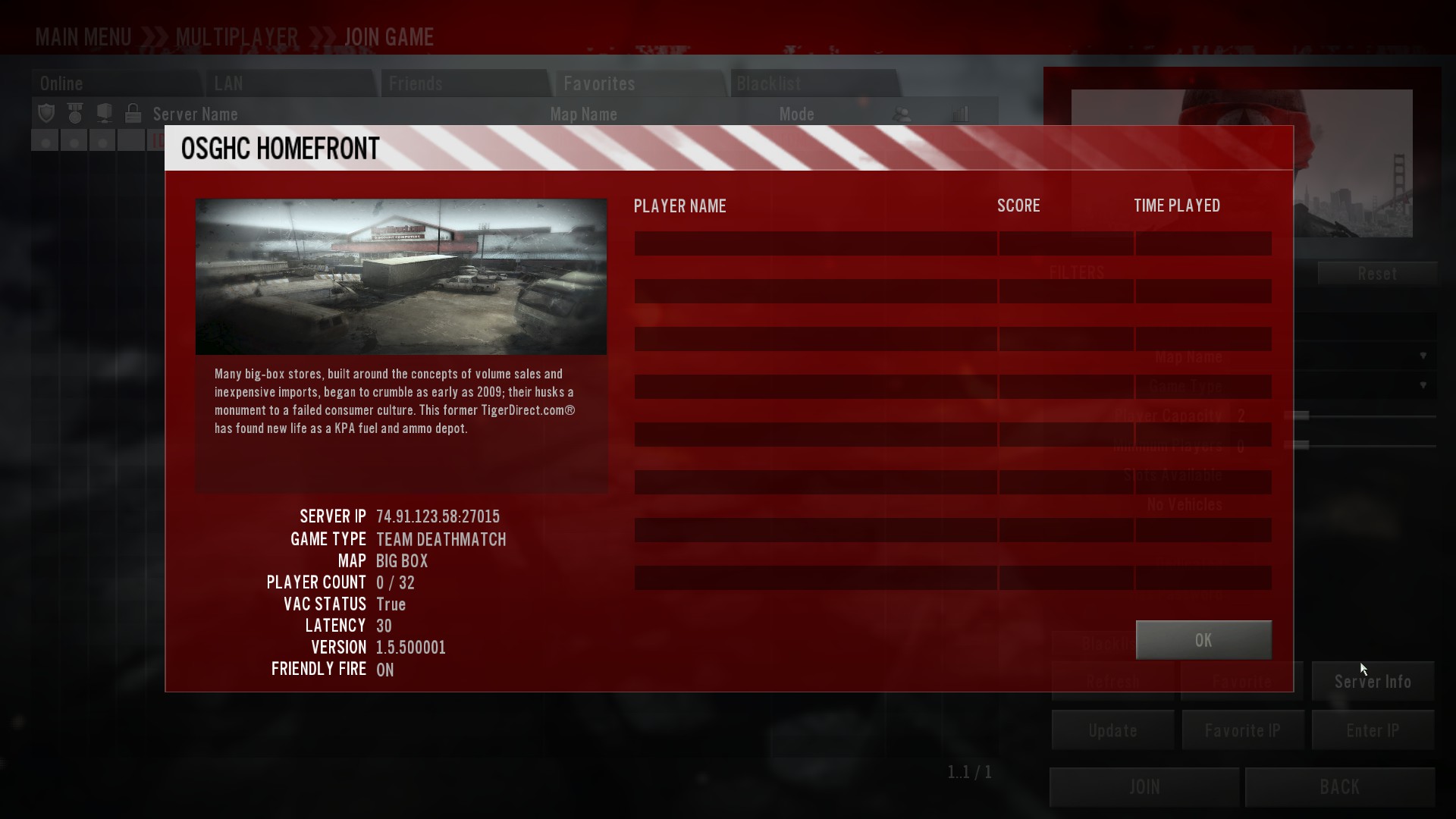 [DLC1,2] OSGHC HOMEFRONT
SERVER IP: 74.91.123.58:27015